Keeping an eye on storm chances through Thursday night, then breezy & more showers Friday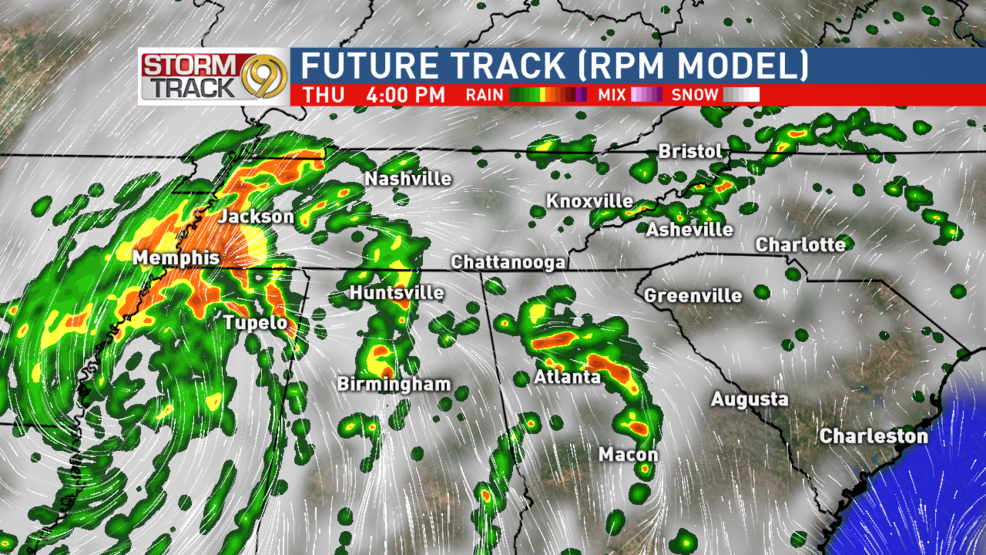 The remnants of "Harvey" should slowly lift through the Mississippi Valley and bring occasional showers and storms locally for Thursday and Thursday Night. Then, breezy with off and on showers Friday.
THURSDAY OUTLOOK
The remnant low pressure of Harvey remains strong and should slowly lift to the NNE across the lower Mississippi Valley. For us, this means a cloudy and humid day Thursday. While it does not appear to be an all day rainy/storm day, the pattern is more that of an "off and on" pattern of lines of showers and storms moving through. Otherwise, mainly cloudy. The better coverage of showers and storms could increase later in the day and especially into the evening. This is also the time that some storms could be strong to severe. Any time you have an inland tropical circulation, the chance exists for a quick developing severe storm and even brief tornadoes. While we certainly hope that does not happen, we have to remain aware of the pattern and that the possibility exists. Stay tuned for updates and stay weather aware, especially through the afternoon and night.
A higher risk of severe storms and heavier rainfall amounts looks to be to our west over Middle and West Tennessee along with north Alabama. But, even locally, we are under the Slight Risk for severe storms through Thursday Night. The risk of severe weather continues through the overnight hours, then reduced by early Friday Morning. We'll keep you updated!
FRIDAY OUTLOOK
The risk of severe weather should shift to the east Friday Morning. But, as the circulation around the remnants of Harvey moves to our north, we can expect a windy day. An increasing breeze from the west-southwest at 15-25mph and gusty. Along with the breeze will be bands of showers moving through. These off and on bands of showers could continue right into the evening hours. So, some football games could be wet, while others remain cloudy, cooler and breezy. You will notice the temperature difference Friday with temperatures only in the low/mid 70s. Along with the breeze it will feel a bit like early Fall.
Showers should gradually end area wide Friday Night and cooler with low temperatures in the upper 50s to lower 60s.
WEEKEND OUTLOOK
Drier air moves in for the weekend. Some comfortable mornings with lows in the upper 50s to lower 60s Saturday, then a mix of clouds and sun and a high nearing 80. Just a slight chance for a few showers. More sun on Sunday and another comfortable morning near 60. Afternoon highs should reach the lower 60s. Labor Day still looks nice with a sunny to partly sunny sky and afternoon highs in the mid to upper 80s.
Another round for showers and storms could return for the middle of next week.
As always, you can depend on the StormTrack 9 Team for updates!
David Glenn
Unmute