Chattanooga waitress charged with mistakenly making 'coke float' for off-duty deputy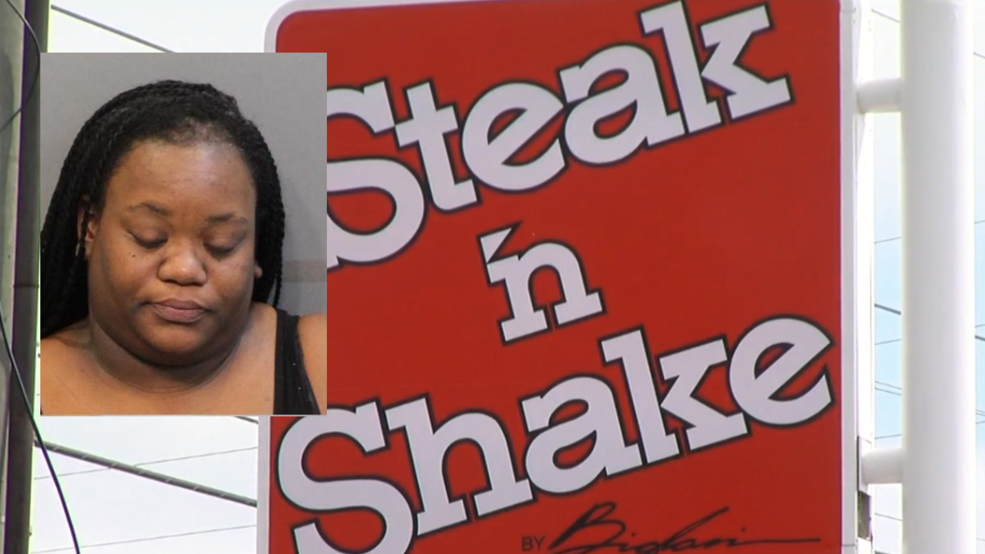 CHATTANOOGA, Tenn. —
A Chattanooga woman faces drug-related charges after investigators say a small bag of her cocaine fell into a glass of water on the table where an off-duty Hamilton County Sheriff's Deputy was sitting.
Police charged Jekievea Monchell Yearby with assault, possession of a controlled substance, and possession of drug paraphernalia.

This happened last Thursday at 11 p.m. at the Steak & Shake restaurant at 5118 Hixson Pike.
Some customers say, they're hesitant to eat at the restaurant now.
"What if somebody had a reaction and they weren't an off duty cop and they wouldn't know what to do," said Mike Skates. "What if the staff didn't know what to do either?"
An affidavit obtained by NewsChannel 9 says that officers responded to an assault call at the restaurant.
When they arrived, Hamilton County Sheriff's Deputy Rick Wolfe, who was off duty, told investigators that he discovered a small baggie of cocaine in his water.
With the restaurant's manager, officers reviewed surveillance footage of the incident. The owner, Matt Richman, would not show us the video or talk on camera. But he says the water was already in front of the customer when the cocaine accidentally fell in.

The affidavit says Yearby admitted to officers the cocaine was hers, and that the baggie must have mistakenly fell out of her waitress book while she was taking the order.
"It's a terrible thing for that to happen," said Amy Rose, who ate at the Hixson Pike Steak and Shake today. "Someone could get sick."
Officers took Yearby into custody, and the affidavit says she told police she had another baggie of cocaine in her bra.
When officers booked her into the Hamilton County Jail, the affidavit says police recovered that baggie and a small black straw that tested positive for cocaine residue. In all, police say they found 0.7 grams of cocaine on Yearby.
Over the phone, Yearby told us that she does not have a drug problem and does not use drugs at all. She says she doesn't work at Steak and Shake anymore.
The owner of the Hixson Pike location, Matt Richman, told us in a statement, "We hope that this accident will be a wake up call what will help her get her life back on the right track.
Yearby is due in court June 15th.
Unmute