Rock slide causes flume break near TVA's Ocoee Dam #2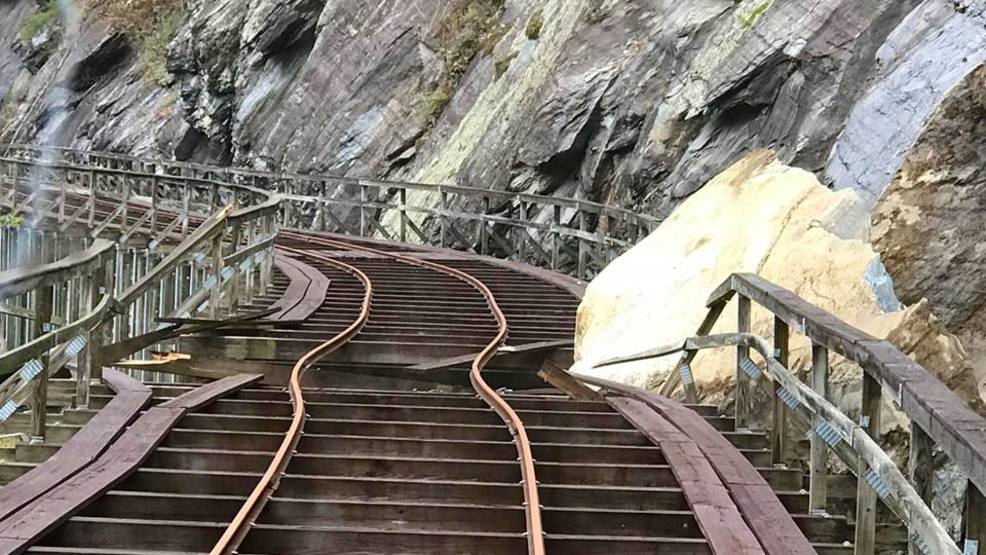 POLK COUNTY, Tenn. —
TVA says crews are on the way to the scene of a flume break caused by a rock slide just south of Ocoee Dam #2 in Polk County.
NewsChannel 9 viewer Barry Semak reached a prime vantage point to catch the rushing water live on Facebook.

Semak says this is near what are known as the Diamond Splitter rapids.
Watch Semak's livestream (recorded earlier) below. (Note: this livestream contains some language that some viewers may find objectionable).

Eddie Simone was with Semak during his livestream and shared pictures of the break.
Scott Fiedler of TVA says they learned of the flume break from Semak's live feed.

Near the end of the one-hour, twenty-minute livestream, Semak points out what looks to be a truck arriving on the scene to assess the damage.
TVA later posted about the flume break on its Facebook page:
The post says, "A rock slide has damaged a section of the Ocoee #2 wooden water flume. There are no injuries reported and no known damage to property downstream. The intake gate to the flume closed immediately, and water is now being diverted down the river channel. TVA site personnel are assessing the damage."
Depend on us to bring you new details as we get them.

Unmute